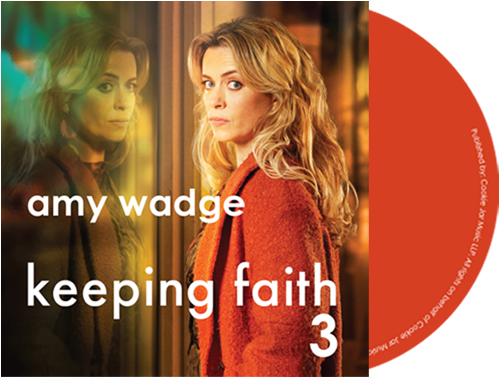 Keeping Faith - series 3
2021 Album
Buy
For the final series of Keeping Faith Amy has again created songs for each individual episode. On this CD there are 2 songs that were written and recorded but not used in the final series.
"It's been 18 months since we last saw life in Abercorran, and Faith and Evan's divorce and custody battle goes from bad to worse. She tries to be positive as Faith juggles being a mother and a lawyer. Then someone from her past returns and threatens her happy future."
Amy's lyrics follow Faith's journey once again.